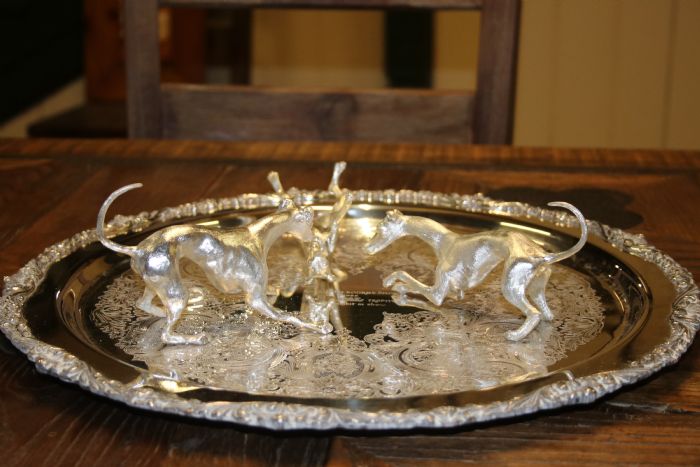 my trio of solid sterling silver whippets playing - they are featured
on the Best In Show Trophy
from Melbourne Royal - won by our Ricky.
These pieces are a gift for my husband Frank and are not available.

"Pounce" from both sides

"Pose" from both sides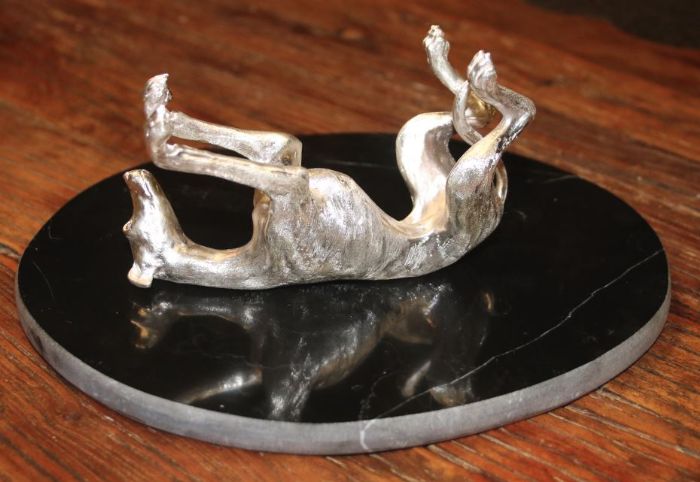 "Roly Poly" - my favourite
BRONZE WHIPPETS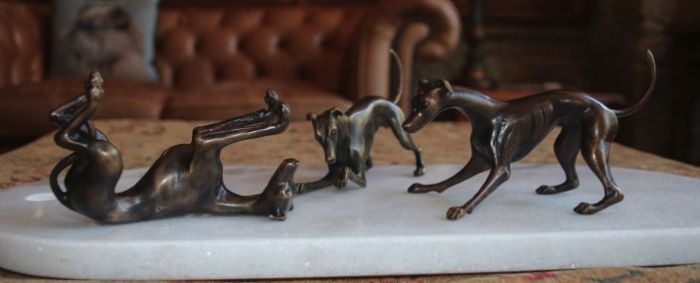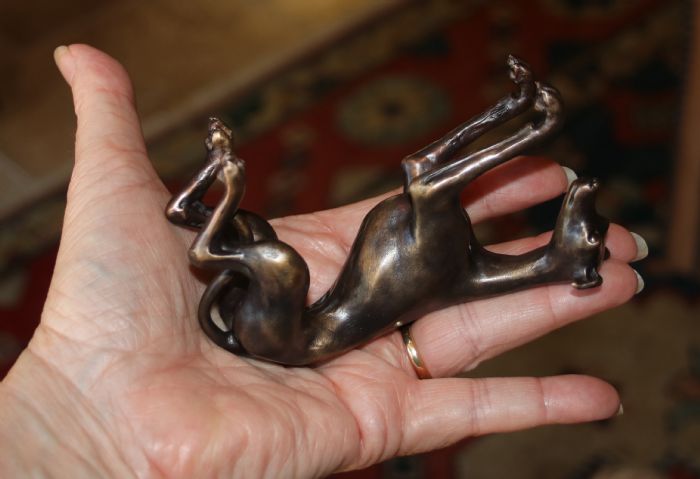 up close of bronze Roly Poly
HIGH POLISH STEEL
This high polish steel is as
spectacular as sterling silver - yet
never needs polishing !
This whippet sculpture was my first
'lost wax' effort -
over 20 years ago now -
and a present for Frank, it shows
just how far my skills have
progressed since then!