Lee Pieterse has spent her life in
and around dogs,
exhibiting at the very highest levels,
including 6 Royal Best in Shows
and 20 Royal groups,
numerous Breed Specialty Best in
Show awards, breeding, grooming,
judging, with foster and rescue
more latterly. These activities all in
partnership with her husband Frank
From Poodles, through bichon frise, terriers,
mainly wire fox and Australian terriers, Griffons
and Whippets Lee has developed her eye for
conformation, type and style.
After retiring from showing/breeding, Lee
applied herself further to sculpting, a hobby she
has long enjoyed. Lee's early sculpture
mentors were
the awesome Ric Chashoudian, and Paula
Bockman-Chato who both generously shared
their vast knowledge and huge
talents whenever asked.
Since retiring from showing/breeding judging,
Lee has sculpted as busily as 'life' permits LOL
- she says she finds it both challenging and
relaxing at the same time!
Each figurine is made entirely by hand,
using an array of dentist tools,
exacting in accuracy
and appreciation of pure breed 'type' -
drawing on Lee's decades of judging,
assessing breeding stock,
and the precision 'art' of
grooming for show.
Her statues portray her many years
of love, dedication and involvement
in the purebred dog world.
Each piece takes often well over
50 hours to sculpt
Do go to the 'overview' page for more info on
the process
Some highlights
BEST IN SHOW MELBOURNE
ROYAL 1986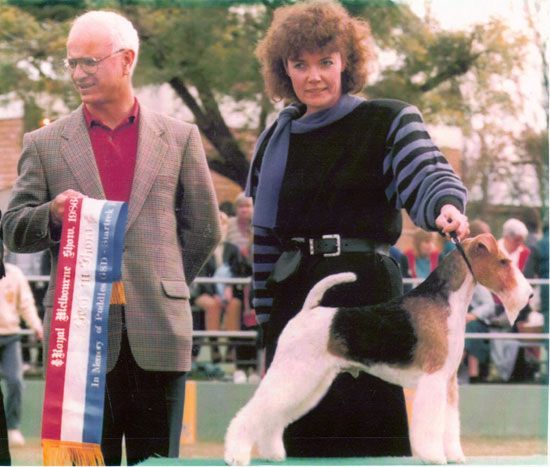 BEST IN SHOW BRISBANE
ROYAL 1987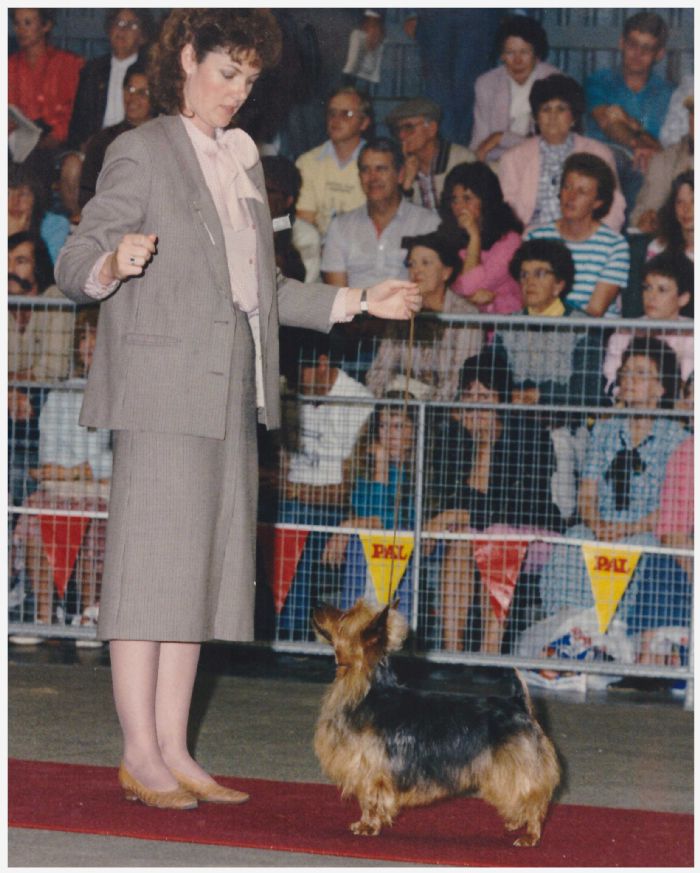 BEST IN SHOW BRISBANE
ROYAL 1988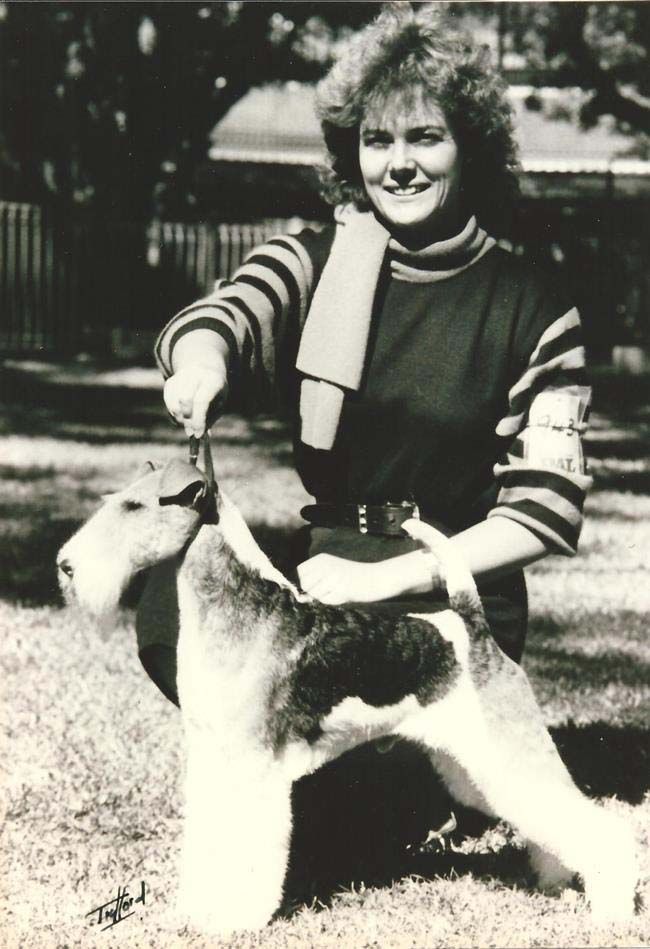 BEST IN SHOW BRISBANE
ROYAL 1989
BEST IN SHOW SYDNEY ROYAL
1990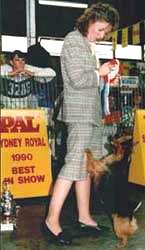 BEST IN SHOW SYDNEY ROYAL
1995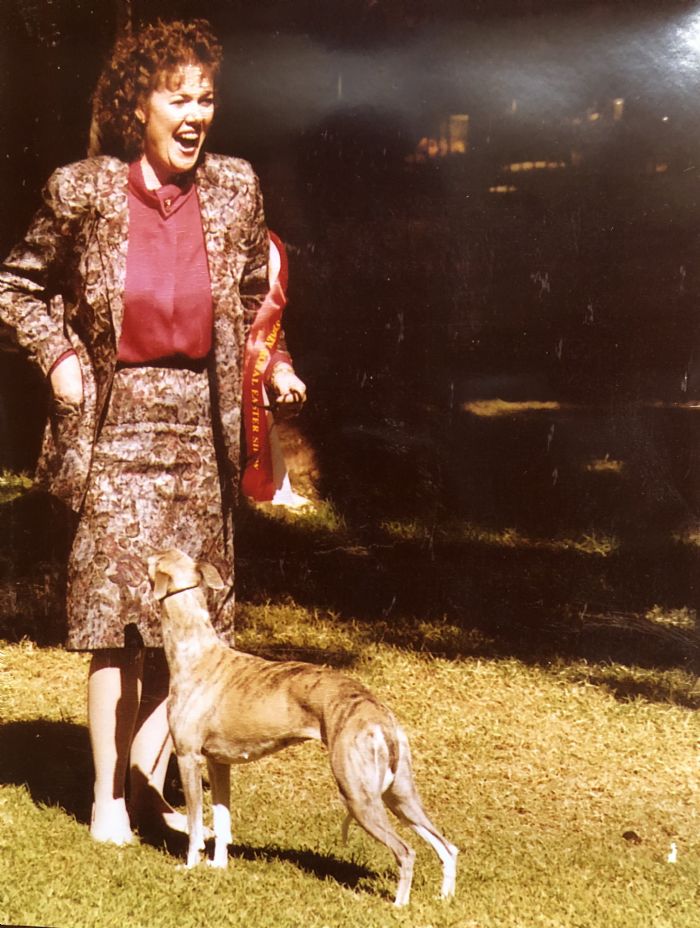 The Royals are Australia's largest
and most prestigeous shows.
Lee and Frank have also won over
twenty Royal Groups, 2 x RU BIS
Sydney Royal,
Opp Sex in Show Melbourne Royal,
BIS Spring Fair,
many whippet Specialty Bests
Both Nationa Fox Terrier Shows
and bred the record holders for
Griffon Bruxellois
All Breeds Best in Shows,
and Specialty Best in Shows, both
coats and both sexes.
The skills necessary to win at this
level for decades include many of
the same skills needed for
sculpting. Dog grooming coated
breeds is definitely an art and often
referred to as "sculpting"
Lee's eye for 3 D
and detail "true to breed type" has
been honed over the decades
of top Best in Show winning and
her judging career, enabling
statues truly
resembling Champion quality dogs.